About us
What make us different?
This is our story
Gandhi is not the most inspiring public figure I know, but what he said above has had the most impact on my view of business thus far. In a nutshell, it is why I do what I do. I grew up like many with high hopes and big dreams about going through school and landing a "good" job with a nice fat salary so that I could enjoy the finer things in life. I found out, like many, that even if you get that "good" job and make "good" money, it is often not fulfilling or rewarding. None of the jobs I have worked offered the right combination of enough time, money and satisfaction in the job I was doing. So I chose to become the business owner that controls my time, money and job satisfaction and the employer who offers that desired combination to anyone on my "team".
You may have read all that and wondered "What does that have to do with me?". I'm so glad you asked. If you're reading this, then you are a part of my "team". That's right! You and anyone else who is considering working with Artistic Apparel, Graphics & Signs in any way, shape or form is on my TEAM and I want YOU to WIN! Our main objective is to add value wherever we can. That may come in the form of lower priced products, higher quality goods, or less time and effort invested in making your brand stand apart (or any combination of these). We started from humble beginnings selling at trade fairs and often out of the trunks of our cars. We now operate out of a retail space and offer a wide variety of items and processed to add your logo or brand to those goods.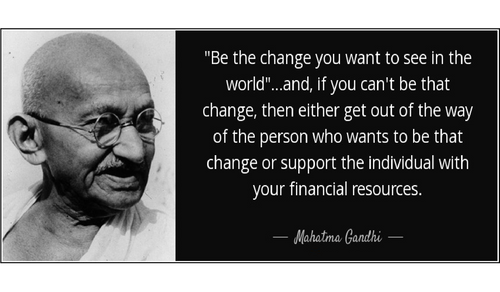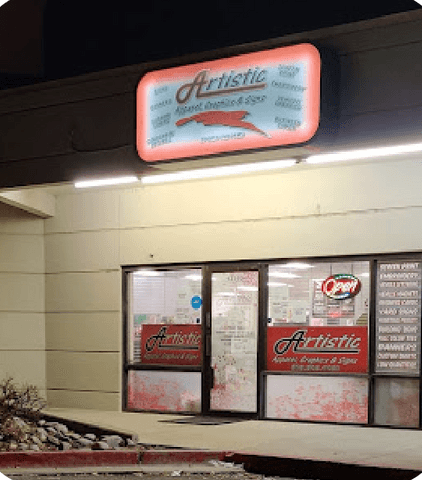 Our space looks small from the front but is about 4 times bigger than it appears on the outside. We have an automatic screen print press, a manual press, a wide format printer, 4 embroidery machines, and a full color direct print machine that makes graphics that can be placed on a variety of different garments and other items.
Our Philosophy
Like everyone, we make mistakes. We strive to get it right 100% of the time. But when we don't, it is our commitment to you to make it right.